With great shopping, amazing nightlife, beautiful beaches, and some of the best golf courses in Europe, it is easy to understand why Marbella has grown into one of the most popular golfing resorts in Spain. Combining a cosmopolitan yet traditional Andalusian way of life, Marbella is rich in culture and history. 
There is never a shortage of challenging rounds to play, including some of the world's most renowned courses. With luxury accommodation on offer, exciting day trips, and nightlife, Marbella offers all the amenities for an incredible golf trip.
Whether you are on a stag/hens party, birthday celebration or just a short getaway, a Marbella golf trip offers a lot more than prestigious golf courses.
So where to start? If vacation planning is not your strong suit, let Marbella In Style take care of all the logistics for you. Whether its luxury airport transfers, chauffeur service, accommodation, restaurants, day trips or just booking your golf courses, they can tailor the perfect vacation package for you. 
But if you are more of a hands-on type of person, here is our guide to planning the ultimate golf trip Marbella.
Golf Courses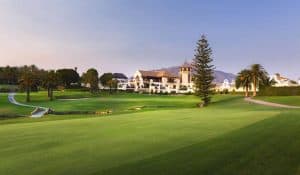 With more than 50 golf courses on the Costa del Sol, you will be spoiled for choice when it comes to selecting a golf course. Luckily Marbella In Style has done all the hard work for you and has shortlisted their top picks:
Finca Cortesín: Designed by Cabell Robinson and opened in 2007, Finca Cortesìn has since become a must for the serious golfer
Real Valderrama: Known as "the Augusta of Europe", Real Valderrama has hosted plenty of championships, including the Volvo Masters and the 1997 Ryder Cup
Real Club Sotogrande: Designed by Trent Jones and integrated with the natural surroundings, this course is a great challenge for the more advanced players
Las Brisas: One of the best and eldest. A 1968 masterpiece which hosted the 1973 World Cup of Golf
Los Naranjos: The course is a classic RTJ layout with gently undulating and stunning tree-lined fairways
If you are looking for an exclusive and completely private golf day, then Marbella In Style can arrange this for you. 
Transport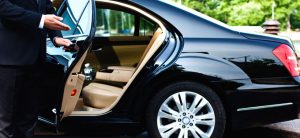 You have just landed in Spain, now what? Why not be picked up in a luxury vehicle equipped to transport your group and golf clubs. During your stay, Marbella In Style can arrange a private chauffeur to take you between your accommodation and the golf course, dinner, the beach, wherever your heart desires. Best of all, it's a 24 hour, 7 days a week service, so take the transport logistics out of your vacation and let a professional handle the driving. 
Day Trips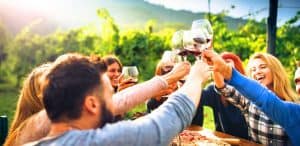 When you are all golfed-out and are ready for a Spanish experience, enjoy a unique day trip in or around Marbella. Here are our top picks: 
Wine Tasting: Experience the famous wine region of Ronda Valley. Enjoy a

day trip

where you will visit two different traditional wineries plus a guided tour of Ronda

Gibraltar: This

day trip

explores the British Territory that once belonged to Spain

Tapas Tour: Try traditional tapas, local wine, and olive oils as you learn more about the beautiful town – this is a foodies dream

day trip

.
Luxury Accommodation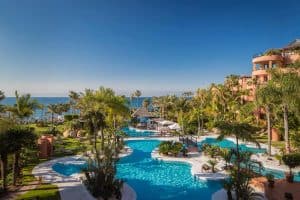 Marbella has a number of luxury accommodation options from private villas, beach villas, and even direct golf course resort accommodation. Contact Marbella In Style to arrange your golf accommodation. 
Entertainment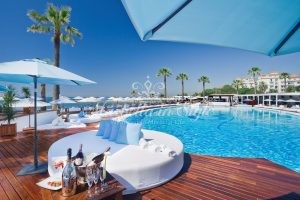 Once the sun has gone down and the rounds of golf are complete, explore the nightlife Marbella has to offer. Marbella is well known for its nightlife and the options are endless. You can choose from live music, DJ's, pool parties, nightclubs, beach clubs, the options are endless. Summertime brings exclusive beach club parties, so if you and your group are looking for tickets, reservations or VIP treatment, Marbella In Style can arrange this for you. 
For more information on your next golf trip email operations@marbellainstyle.com or phone +34 951 983 679. 
Why choose Marbella In Style to plan your next trip to Marbella?
Reliability: We are a licensed, insured and fully bonded tour operator registered in Andalusia

Local company: Our expertise is Marbella and Costa del Sol, where we are based and "on the ground"

Professional: Since 2008, Marbella In Style has been offering luxury travel and lifestyle services across Marbella and Costa del Sol

Personalized: Customized, door-to-door and private services tailored to your needs and requirements