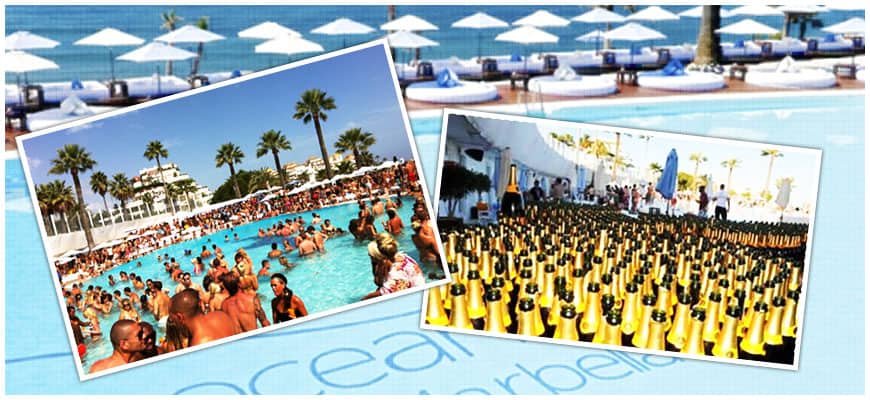 In the last years Marbella have become famous for the most decadent champagnes parties in the world, hosted in two incredible beach clubs like Nikki Beach Marbella and Ocean Club.
Ocean Club, with it's 9000m2 and the second largest swimming pool of its kind in Europe, has become a reference in the beach clubs. It features over-sized white leather beds, a designer bar, a superb restaurant, live DJs and music, entertainment, shops, and much more…
If you are planning your visit to Marbella and you would like to experience a Champagne Party or just chill in the beach club during the weekdays, make your reservations here.
Have a look at the following video to have an idea what a Champagne Party is!
Champagne Party in Ocean Club
Opening party Silver & White: 02/05
Early May Champagne party: 04/05
May Champagne party: 25/05
June Champagne party: 01/06
June Champagne party: 29/06
La Rocca @ Ocean Club: 21/07
July Champagne party: 27/07
August Champagne party: 24/08
Closing party Black & Gold: 27/09