Early in the day or when the sun goes down, it is more than pleasant to walk the footbridge next to the sea that accompanies you along the entire coastline of Estepona. The area is enlivened by different bars and beach bars where you can have a drink. It also has many benches, giant chess boards and plantations that refresh the walk. It is a pleasure to wander looking at the beautiful beaches of Malaga.
On the opposite side of the Mediterranean we can see the mountains that embrace the town (there are several hiking trails),
The port area, lose yourself among nets and yachts
Between Playa de La Rada and Playa del Cristo is the fishing district of Estepona with its Punta Doncella Lighthouse, 21 meters from the 19th century; but also its marina. In the Marina there are many cafes among luxury yachts and at night it is especially lively.
You cannot miss the opportunity to take a boat trip through the port after a guided tour to feel like one of the rich people who dock in it.
On Sundays a craft market is organized there.
What to do in Estepona: sports activities and fun excursions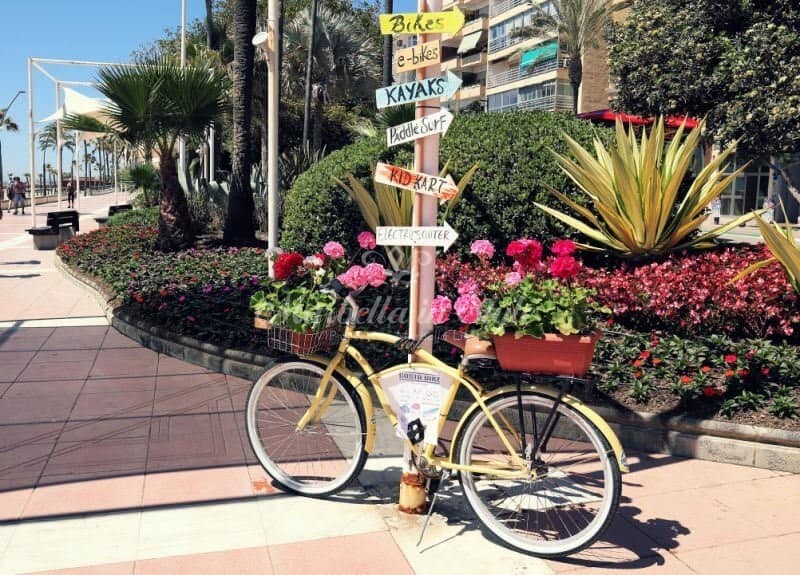 In Estepona you can enjoy many activities ranging from cycling to snorkeling, playing golf or horseback riding on the beach.
A very fun excursion and a good option considering its proximity to Gibraltar, you can hire a one-day shopping excursion.
Do a little sightseeing through its flower-filled streets
The historic center of Estepona is a cluster of intricate streets full of flowers. The narrow streets look like corridors of orange trees that concatenate charming squares such as Blas Infante, the Clock (16th century tower) or the "de las Flores" square.
I could affirm without fear of being wrong that it is one of the most beautiful old towns on the Costa del Sol. With a typical Andalusian style of whitewashed houses decorated with pots of multicolored geraniums. Going on an excursion to Estepona is a great plan.
The Church of Santa María de los Remedios stands out (as beautiful on the outside as it is on the inside) and the ruins of the Castillo de San Luis, built by the Catholic Monarchs in the 15th century.
Where is Estepona located?
El municipio de Estepona se encuentra entre Manilva y Marbella al oeste de la Costa del Sol. Es un destino turístico bastante popular, especialmente durante el verano, coincidiendo con su temporada alta. Es, sin duda alguna, un destino perfecto para disfrutar de sus vacaciones: playas estupendas, buen clima y una variada oferta de alojamiento.
La ciudad se ha convertido en un centro turístico de primer orden, no solo por su magnífico litoral costero, sino también por su oferta cultural y su cuidado entorno natural. Otro punto a favor es la amplia oferta de apartamentos y hoteles en Estepona.
24 minutes by car from Puerto Banús (24 km)
48 minutes by car from Gibraltar (48 km)
29 minutes by car from the center of Marbella (33 km)
Malaga Airport: 53 min 80 km
Restaurants in Estepona
If there is a typical dish on the Costa del Sol, this is its sardine skewers cooked on the grill in boats on the sand of the beach Here some for reference: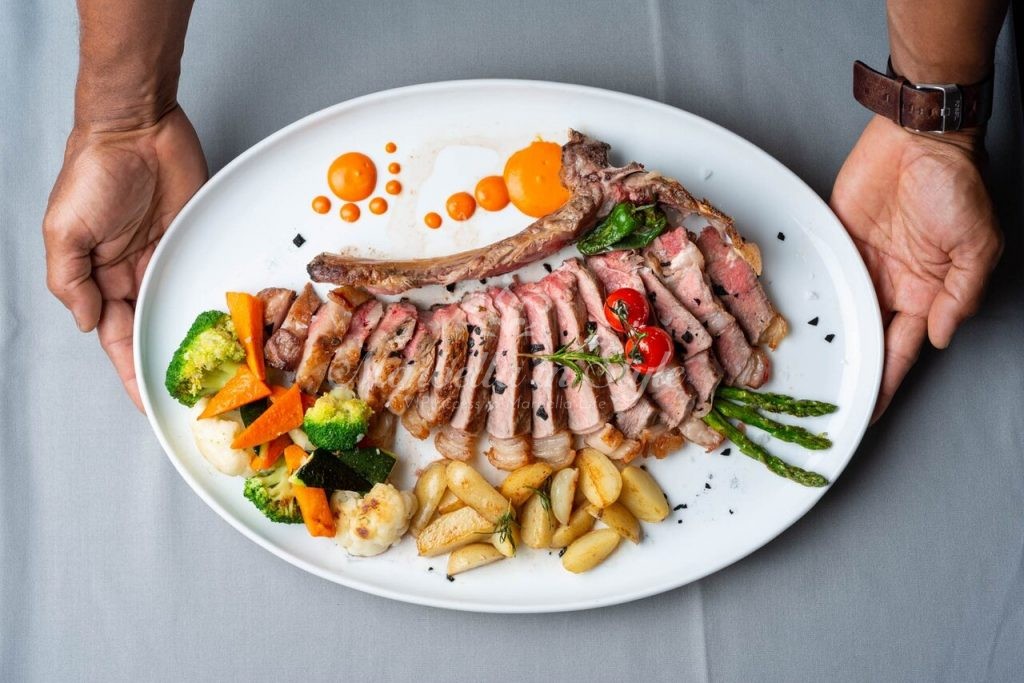 Pimienta  "the taste of memory" Try our culinary proposal with taste, fusion, color, art, love and respect for tradition
Address: Calle Caridad, 8, 29680 Estepona, Málaga
Phone: +34 951 56 61 64
Web / Tripadvisor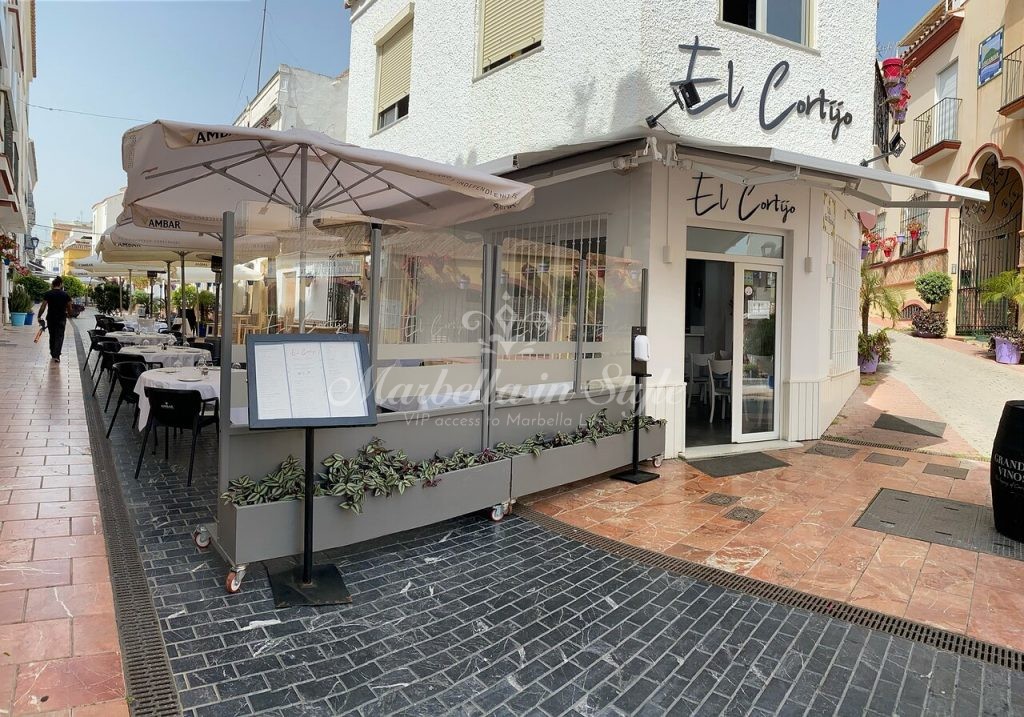 Restaurant El Cortijo Estepona "La pasión por la comida andaluza y de sus mares en pleno centro histórico de Estepona."
Address: Calle Caridad, 64, Estepona, Spain
Phone: 622 79 00 99
Web / Tripadvisor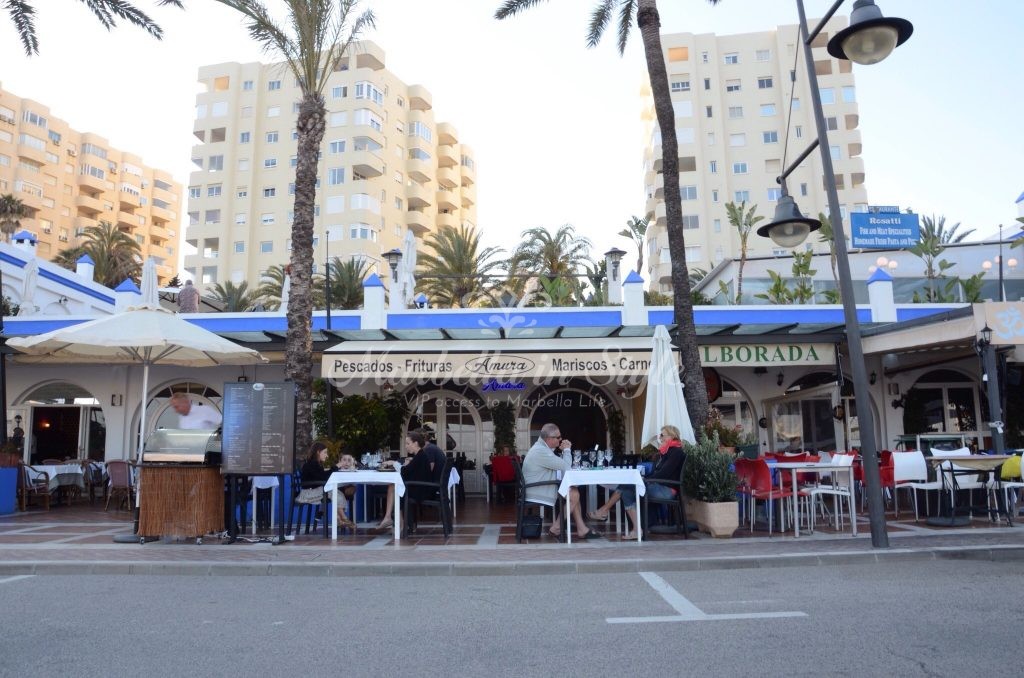 El Trocadero Playa"WHERE EATING BECOMES LITURGY"
Address: Puerto Deportivo, 1, 29680 Estepona, Málaga
Phone: +34 951 46 99 37
Web / Tripadvisor 
Beaches in Estepona
The best beaches in Estepona: the urban beach of La Rada
This beach in the center of Estepona makes it very easy for locals and visitors. It is very well equipped with showers, bathrooms, games for children, volleyball nets, umbrellas and loungers for rent, lifeguards… and despite not having the golden sand of Huelva, it is not bad at all and its numerous palm trees will transport you to Santa Monica.
Another of the best beaches in Estepona is the popular Cristo.
Services in Estepona
Estepona, born a long time ago as a fishing area, with a tradition of sea and mountains, grew over the years to become a great little city, as far as services are concerned. It has everything. Everything you need, if you come on vacation, so you don't have to move a lot in search of something. There are all the basic and not so basic services present within its territory. Being near or in Estepona you will not miss any service.
The main banks and supermarkets are present there. As well as stores of all kinds, pharmacies, etc.
Estepona Golf
The course is a jewel amongst the many courses located in Southern Spain. The layout is seamlessly integrated with the natural Andalusian countryside, boasting outstanding views of both the Mediterranean Sea and the Sierra Bermeja Mountain range.
Our 18 diverse holes are accessible for all levels of play but provide a fair challenge and unforgettable game that will stick in the minds of players for years to come.
Azata Golf
It is a technical course but it is not long, which makes it very accessible for all levels. Its holes make you think, play different types of shots, but with spectacular views of the Mediterranean Sea and the Sierra Bermeja make it a privileged place to practice golf.
El Paraíso Golf Club
the friendliest club on the coast. Designed by the legendary Gary Player in 1973, El Paraiso Golf has long been recognised as one of the best championship courses on the Costa del Sol.
Nestled between the La Concha mountain and the Mediterranean sea, the course offers a true test of golf for all levels of players, a challenging and enjoyable round guaranteed for visiting golfers and members alike.
Vacation villas in Estepona