Marbella may not have snow for Christmas, but there's no denying that Marbella is still a very festive place to be. From luxury clubs to private parties, there are lots of activities all month long to get you into a festive mood. 
Private Christmas Parties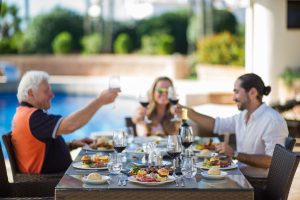 Hosting a private party is becoming incredibly popular where you can celebrate in the privacy of your own home and be treated like royalty with a private chef. If hosting a private party sounds like a lot of effort, at Marbella In Style we can plan the whole event for you. All you have to do is turn up and look wonderful. 
If you want to enjoy the Marbella weather why not have a personal BBQ chef come to your home to host meaty delights for you and your guests. Just imagine, talented BBQ chefs serving delicious meat such as marinated churrasco, baby back ribs, and Cajun chicken burgers. Not just for the carnivores, our chefs can also serve up fresh salads, grilled vegetables, and seafood like marinated lobster and king prawns. You can even pick a theme for your soiree like, Asian BBQ, Caribbean BBQ or Surf & Turf.
Marbella In Style can also set up a fully stocked mobile cocktail bar at your next private party and serve you the best drinks all evening long. Delivering spectacular, colorful and tasteful experiences, created by the best mixologists in town. 
Don't forget the decorations. Have you put up your Christmas decorations and themed the house with festive cheer? If not, Marbella In Style can look after all the decorations for your event. Our event stylists will give your Christmas party a personal touch with stunning lighting and decor that will take your private party to the next level.
Themed Parties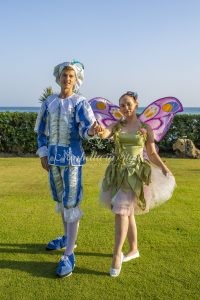 Everyone loves dressing up and a theme party is just the thing to get everyone in the holiday spirit! Need some inspiration? How about a Hollywood theme? Or pick your favorite decade: the 60s, 70s, 80s. The choice is yours! Marbella In Style can organize every element of your theme night. 
Marbella winter is quite mild, so why not experience an outdoor party?! From an Argentinian barbecue, paella party, flamenco show, Cuban and Brazilian dancers, horse shows and so much more. This is a unique way for your guests to relax and unwind while enjoying the wonderful outdoors. 
Christmas Day Festivities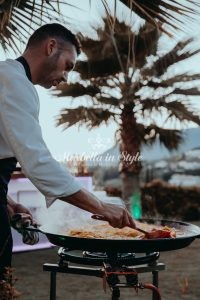 On the big day itself, if you don't fancy spending hours in the kitchen, there are countless restaurants offering a traditional Christmas three-course lunch.
Alternatively, why not leave it to a professional chef to spoil your guests with a feast at your private party. Leaving you to sit back, relax and enjoy quality time with the family without worrying about burning the turkey. 
Celebrate in Style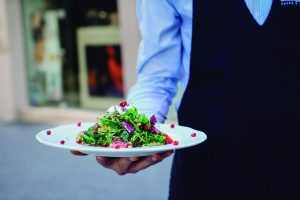 Once the Christmas celebrations are done and dusted, it's time to look forward to the New Year and those fabulous New Year's Eve celebrations that take place all over Marbella. The options are endless, from small intimate dinners at some of the finest restaurants to extravagant parties at the most exclusive bars and clubs. For tickets to Marbella's best clubs, contact Marbella In Style and we will get you on the VIP list.
Have you ever thought about renting a stunning mansion to host your private party? Marbella In Style has a list of luxury mansions which are perfect for hosting the most memorable parties ever. 
Healthy Options!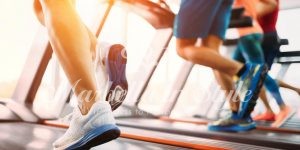 Feeling a little delicate on New Year's Day after one too many glasses of champagne the night before? Head to some of Marbella's beach-side restaurants where you can enjoy a sumptuous brunch that will have you feeling brand new again.
Otherwise, you may want to start the New Year with a healthy approach. Marbella In Style provides private personal trainers and yoga teachers that will come to your home and personalize a class just for you.  
Three Kings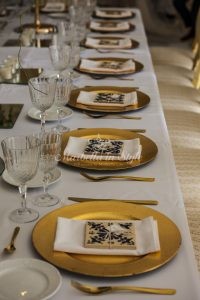 Marbella has another exciting date for the diary which is called Three Kings, in Spanish, we say "Los Reyes". This is when Spanish families traditionally share gifts with one another. Many Spanish restaurants will be offering a celebratory meal on the eve of Three Kings.  
Whatever the occasion, Marbella In Style has you covered! For more inspiration, check out the amazing types of private events we have to offer.