Visiting Marbella brings about a beautiful array of authentically curated experiences. While enjoying warm nights on the rich Andalucian coast, one of these can involve the opportunity to take in some of the most exquisite tapas dishes in the world.
What is "tapas"? Tapas is a Spanish style of serving food that involves small portions served on a board, or in miniature bowls or small plates. Traditionally served with a drink, tapas sometimes arrive as free finger foods. In other situations, they can be intentionally ordered.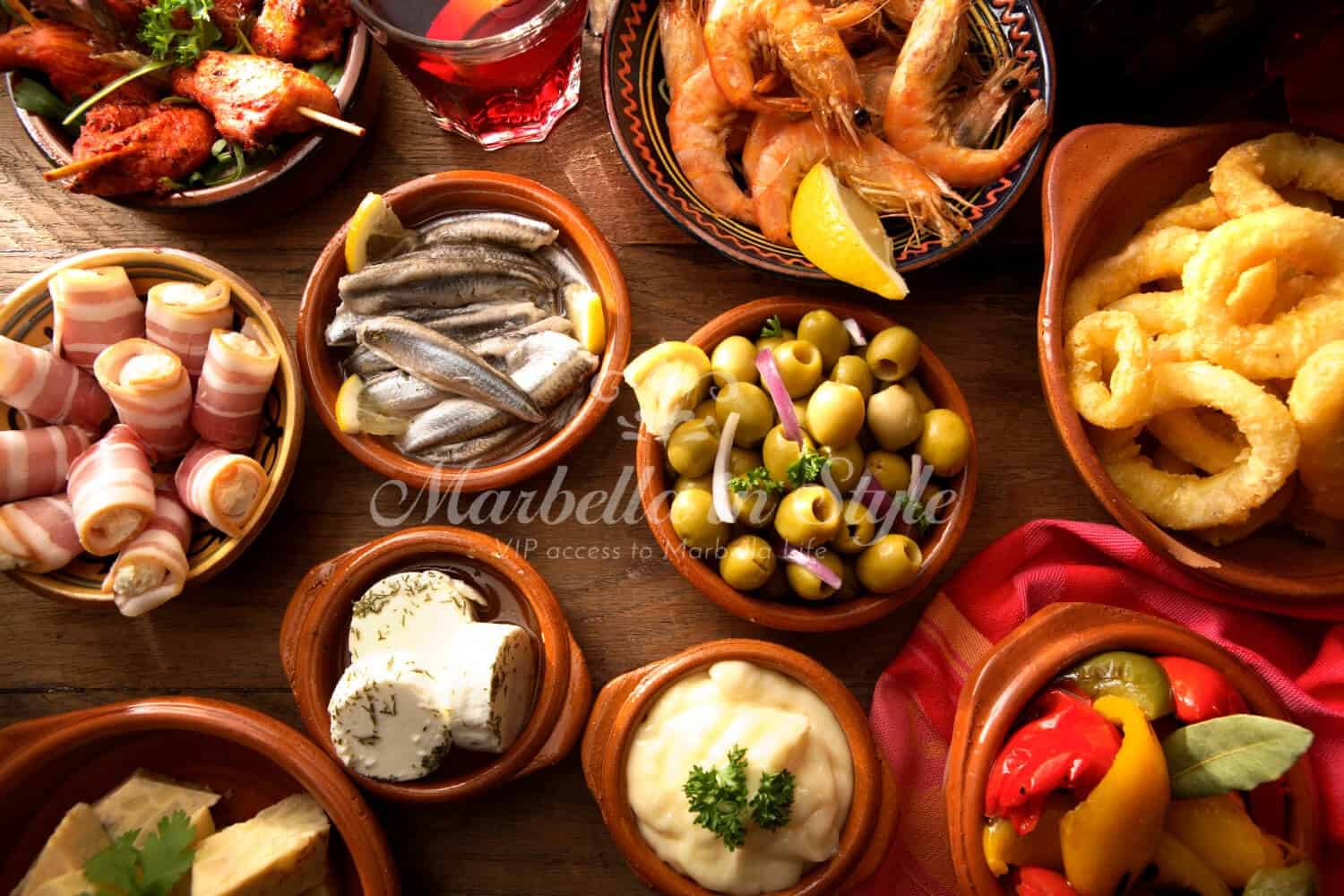 In truth, any food can be served "tapas-style". Spanish people don't typically eat like this at home and here they go for larger, full-sized dishes with their families like other cultures. This being said, tapas is the way to go when it comes to light and delicious bar and restaurant foods that can be easily paired with alcohol or another drink.
The style of this food, like most, changes depending on the region of Spain you are in. In Marbella, because it's situated on the coast, tapas are known for their seafood content. They can also contain a very wide variety of other delightful ingredients, however. 
Tapas can range from being an elaborately constructed bite made from crunchy bread, cured ham, and veggies to a simple bowl of olives or cubed cheese. It all depends!
Where can you find the most sought-after tapas bars? Here are five of the best tapas restaurants that are certainly not to be missed during your stay in the magical Marbella.
Eating tapas isn't always straightforward for the uninitiated.
Sometimes these dishes are meant to be shared and come speared with a toothpick for easy eating. At other times, they present a solo offering. Some tapas are eaten by hand and others are charged for by counting how many empty sticks or toothpicks you have left on your plate. If you aren't sure, ask the staff, your dining partners, or another customer. They're sure to help!
For some of the best tapas in Marbella, head to Taberna del Pintxo.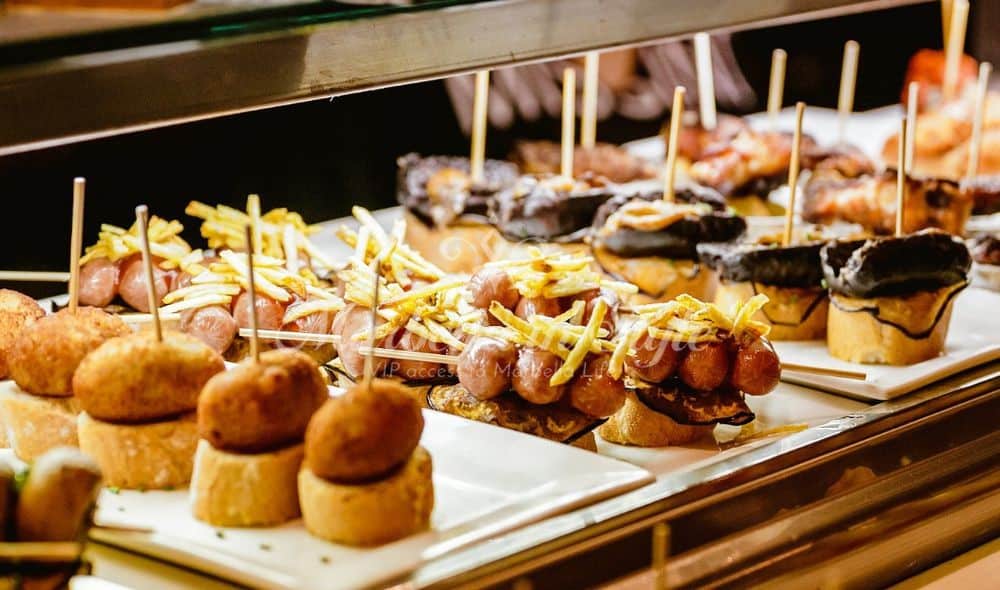 A beautiful Spanish-style interior and an airy open patio in the heart of Marbella beckon. "Pintxo' is a Spanish word for 'small snack'. It's traditionally served in Northern Spain's Basque country, located on the opposite end of the nation from Marbella. While these tapas aren't locally specific, they are well-created, delicious, and beautifully presented. With a full selection of drinks you can make some wonderful pairings.
Our second favorite establishment when it comes to Marbella tapas bars is this traditional restaurant located in the city's Old-Town. It's a hidden gem just steps away from the main square. Here you'll have an exquisite intimate experience. Fresh seafood as well as vegetarian, gluten free, and vegan tapas await!  Come for an afternoon or an evening bite, or stay out for a delicious late-night revival.
Encounter a mouthwatering selection of traditional tapas at La Tienda Casa Curro. Eat inside at the bar or outside on high chairs and authentic wooden barrels. Sit and chat as you watch passersby roam the cobblestone streets. This venue offers you an authentic Spanish tavern experience complete with fantastic cheese, a wide selection of wines, and amazing tapas that hit the spot.
Looking for a blast of full flavor? Taste the best in Iberian meats, sausages, eggs, greens, and more at Bodega La Venencia. If you love cured meats, this is definitely the place to go!
Along with wonderful tapas, La Bodega also presents a proud selection of local Spanish wines from its extensive collection. This restaurant is famous for helping its clients choose the best wine and tapas pairings for the perfect balance. Learn what goes best with each gastronomical adventure. Begun as a small pub in San Pedro de Alcántara in 1985, this  venue presents traditional Andalusian and Iberian cuisine at their height. Not to be missed.
Taberna la Nina del Pisto is another bar located in the center of Marbella's old quarter. This establishment can be a bit tricky to find as it's located down a narrow street that's easy to miss. Keep looking for it, however- it's worth it!
Decorated in Córdoba-style decor, you'll want to remain on the first floor of the tavern for your tapas experience. The upper floor is a full restaurant with larger dishes. Home to traditional tapas that come in three sizes, this is rumored to be the oldest tapas bar in Marbella. Small and quaint, this restaurant excels at helping you feel right at home.
Guided Tapas Tour
Savoring tapas presents a relaxing and discriminating way of experiencing true Spanish culture. As a dish, tapas reaches back hundreds of years with some claims estimating the tradition dates all the way back to the 13th century.
The amount of choice tapas presents can be a bit overwhelming for the beginner. Not sure where to start? A guided tour can often be your best first step.
At Marbella in Style, our VIP service offers you access to our discerning Marbella Tapas Tour. We help you encounter the best tapas in Marbella's Old Town as we walk on a guided three-hour tour to explore the city.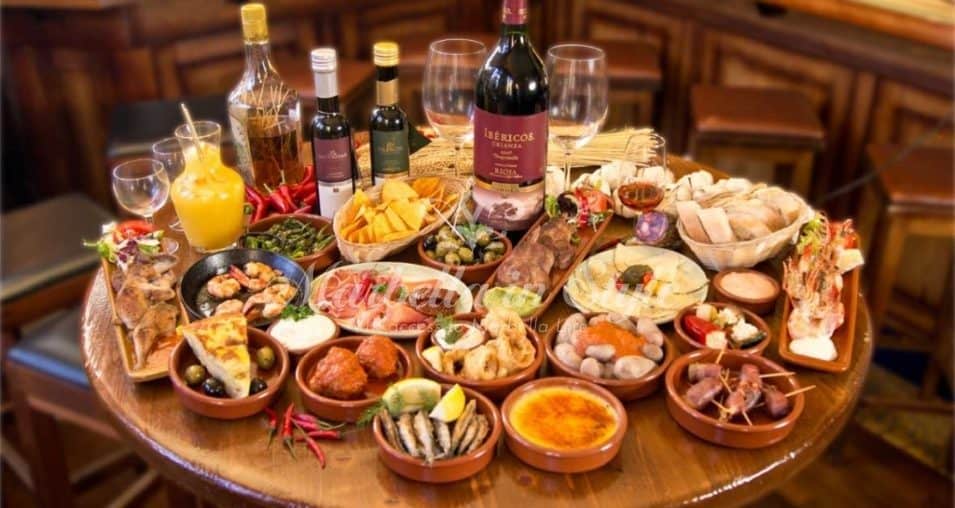 Through our private excursion, you get to explore the ultimate hot spots as we help you order the freshest food for that particular day in that specific location. Our tour can provide you with informed, insider advice on pairing certain wines with your tapas (or, tapas with your wine!), as the case may be. Our guides also share their insight on local customs, and help you with the language and ordering, if this presents a barrier.
To join a private tour, please book now online. Our guided tours are available in English, Spanish, Russian, and German for your convenience. It's your best opportunity to savor the joys of traditional tapas made by talented local chefs, delicious olive oils, and succulent wines. Contact us now!