Marbella, Spain is a prime destination for vacationers looking for a one-of-a-kind, upscale experience in a sunny climate and friendly location. In Marbella, you can enjoy the mountains and the sea alike, with so many options for activities you and your entire group can enjoy.
Whether you're planning a family holiday, wedding, honeymoon, reunion, work retreat, or simply time to rest, relax, and get away from it all, you can't go wrong with this scenic area in the south of Spain. 

Looking for the perfect combination for those well-deserved vacations? If you live that well-deserved rest, a mixture of relaxation and diversion, near Puerto Banús, surely you will not fail in the choice. We generally look for maritime destinations to enjoy our vacations, since the sea offers us that incomparable relaxing sensation, but the truth is that not all beach destinations do not offer us the same. And of course, for this, nothing better than being close to Puerto Banus: its exclusive beaches, its incomparable beachclubs, its outstanding shops where all the leading fashion brands, from the world of automobiles, hotels, restaurants, seek to make room for themselves. being able to be present there, in Puerto Banús. Puerto Banús does not sleep. Throughout the day there is something amazing to live and remember, from early walks along its beaches, half days in its famous beach bars with its Mediterranean offer, its evenings with cocktails and shows, and of course at night, where a great variety of Pubs , Nightclubs and discos give everything to attract an increasingly demanding and fun audience. If you still can't decide, any of the following areas are just a few minutes from this world with its special microclimate for you to enjoy as you like.
Marbella's Residential Areas
There's no question that the region offers an abundance of world-class accommodations you can truly make the most of. But which Marbella villa rental should you choose, and where? To help you answer these questions, we'll go over some of the residential areas in the region and what they offer.
1 . Los Flamingos: Security, with super views of the Mediterranean and the mountains
This gated residential complex with 24-hour security is one of the most sought-after areas to live on the Costa del Sol. Offering views of the sea and the mountains and of course its golf courses. This complex is located around the renowned five-star Anantara Padierna Palace hotel, with its three 18-hole golf courses and its famous SPA.
It is known as the New Golden Mile and is connected to the N 340 Coastal highway and the AP-7 toll road. It is the midpoint between San Pedro de Alcántara and Estepona. Only 3 km from the exit of Cancelada.
If your starting point is Málaga AGP airport, you are approximately a 45-minute drive away on the AP-7 motorway.
Will
Los Flamingos be the ideal area for your next vacation?

If you think that Los Flamingos is a good area for your next vacation, then enter our featured post and discover everything that La Alquería has to offer, restaurants, services and the different golf clubs.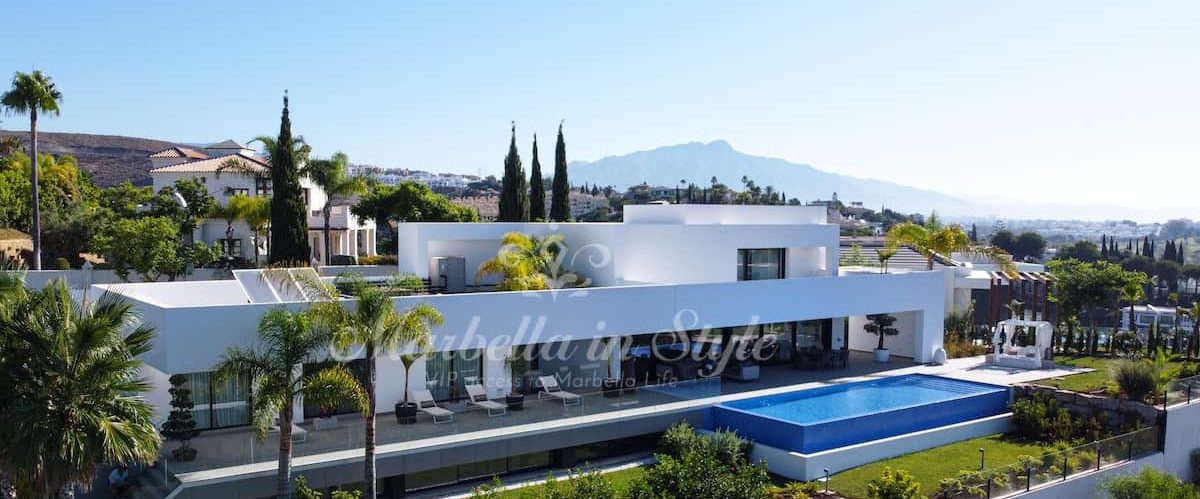 2. La Alquería: Live close to everything in a quiet place
Surrounded by nature, and at the foot of the splendid Atalaya Golf & Country Club golf course (with 50 years of history and 36 holes), La Alquería is one of the best kept secrets on the Costa del Sol, located on the gentle hills of Benahavis. A perfect balance between tranquility, views and the security of living in this spectacular community. Its location is very strategic: two steps from the town of Benahavís with its picturesque Andalusian streets and its culinary offer on one side and on the other side and a few minutes from the beach, Marbella and Estepona.
It is also very close to two wonderful natural parks; Sierra de las Nieves and Sierra de Grazalema, with some hiking and mountain biking routes, where its mountain flora and fauna remain almost intact.
Its large villas with an open-plan design with a modern style, large gardens and private pools, enjoy beautiful views, privacy and 24-hour private security.
And for lovers of hiking it is ideal, since just a couple of kilometers away is the Acequia del Guadalmina Path. A circular route of low complexity and only 4.6 km with an estimated travel time of 1h 50min. It runs along a comfortable path, very well cared for, and that literally goes next to the ditch, which invites you to stop and enjoy its almost virgin nature and its mountain views.
Will
La Alquería be the ideal area for your next vacation?

If you think that La Alquería is a good area for your next vacation, then enter our featured post and discover everything that La Alquería has to offer, restaurants, services and the different golf clubs.

3. Guadalmina Baja: Residential area with almost no traffic where you can walk through the streets
The Lower area, the one next to the sea, is made up of beautiful and spacious villas with gardens and its tranquility is extreme. Among the owners of these villas are former presidents of government, aristocrats or very famous national or international families.
Only a few cars belonging to its residents circulate, except for those staying at its beautiful four-star hotel Guadalmina Spa & Golf Resort. This beautiful hotel features an 18-hole golf course, a nine-hole driving range and three famous restaurants, as well as a beach club.
Where the golf course ends, the only one in Marbella with sea views. It is an area isolated from noise, pollution and very relaxing, which is an advantage for a very discreet day-to-day life.
Will
Guadalmina Baja be the ideal area for your next vacation?

If you think that Guadalmina Baja is a good area for your next vacation, then enter our featured post and discover everything that La Alquería has to offer, restaurants, services and the different golf clubs.

4. Puerto Banús:
 Luxury yachts and Nightlife
An incredibly fun section of Marbella is Puerto Banús, where fashion, flavours, and flora come together for a setting you'll fall in love with. This Spanish port brims with luxury yachts in the attractive marina. Don't be surprised if you spot more than a few celebrities and dignitaries here.
Not surprisingly, the area is known for terrific nightlife. You can dance the night away at ritzy nightclubs, take romantic evening strolls along the waterfront, or listen to live music at one of many upscale bars. Nightlife offerings include both music bars and dance clubs that stay open late into the early hours of the morning.
Daytime activities in Puerto Banús are also entertaining and exciting. The beaches are clean and lovely. Specialty shops offer designer labels and one-of-a-kind treasures that will impress just about anyone. This is a great place to people watch! You can also enjoy a new movie release at the cinema or a boat trip along the alluring Costa del Sol. 

5. Nueva Andalucía:
Golf and Some of the Best Villas in Marbella
Boasting some of the best villas in the region, Nueva Andalucía is a perfect choice if you're craving peace and tranquillity. While slightly off the beaten path, it's still very close to attractions, amenities, and activities, so if you stay in this region, you definitely won't miss out on anything.
This area is affectionately dubbed Golf Valley, so if you've got your heart set on a golf vacation, you'll be in your element here. When you're done golfing for the day, you can relax in one of the local cafes or spend time browsing through artisan markets.
Of course, the highlight of your stay here just might be all the time you spend unwinding at your Marbella villa rental. If you opt for personal chef services, you don't even have to worry about getting back in time to prepare a gourmet meal. Your personal chef will have that covered.
In the Nueva Andalucía districts you'll find contemporary accommodations that feature sun-drenched balconies, flowering greenery, and modern styles. Elegant restaurants abound. If you want to relax in a peaceful setting with the option of a short taxi ride to nearby bustling Puerto Banús, this area might be perfect for setting up your home base during your vacation or business trip.
Without a doubt, Nueva Andalucía is where the rich and the silent famous prefer to live. It is identified by its luxury mega villas, its exclusive private urbanizations and its luxurious apartment complexes, but with all the extras of living in a quiet area of ​​the Costa del Sol, but very close to the bustling world of Marbella and Puerto Banús that is only 10 minutes walk. Even hotels, restaurants and nightclubs are located as close as possible to Banús; What we would call the border of noise and crowds, the rest of Nueva Andalucía, its views and its tranquility, are to be enjoyed only by residents and vacation home owners.
Will
Nueva Andalucía be the ideal area for your next vacation?

If you think that Nueva Andalucía is a good area for your next vacation, then enter our featured post and discover everything that La Alquería has to offer, restaurants, services and the different golf clubs.

6. Marbella´s Golden Mile: exclusivity and beauty, fun and relaxation
The western section is dubbed The Golden Mile because of its dreamy, scenic location and plenty of beautiful developments and business establishments to enjoy. A luxurious residential area, Marbella West runs along a tree-lined coastal road that's easy to navigate and takes you through some very historic parts.
Here you'll find sandy, quiet beaches as well as areas buzzing with life and lots of entertainment options, including cosy cafes, elegant restaurants, and lively bars. This coastal stretch offers something for everyone. Those who love being by the sea can spend time on the shore or out on a boat. Shoppers looking for the perfect souvenirs to take back home will appreciate the designer boutiques and specialty shops that thrive here.
Be sure to enjoy the Golden Mile beachside walk to clear your mind and feel restored. Watching gentle waves lapping onto golden, sandy beaches is simply mesmerizing. Exquisite homes grace the residential streets, with sea views in one direction and mountain views to the north. Palms and both flowering and fruiting trees abound, particularly varieties of orange and other citrus fruits, and the entire region has an ultra-clean, well-tended look that shows pride of ownership for those fortunate to live in this sunny paradise.
Will
Golden Mile be the ideal area for your next vacation?

If you think that Golden Mile is a good area for your next vacation, then enter our featured post and discover everything that La Alquería has to offer, restaurants, services and the different golf clubs.

7. Sierra Blanca: Privileged panoramic views and unparalleled architecture
This is another of the most exclusive areas in the heart of Marbella. It extends from the foothills of the La Concha mountain range to the limits of the famous Golden Mile. It is an area with few unbuilt plots, which is why both properties and plots are highly valued. Its villas are of a high quality with lush subtropical gardens and guaranteed security with limited access to the outside and literally no traffic. Being an elevated area, it provides stunning views of Marbella, Puerto Banús and the Mediterranean coast with views to Gibraltar and North Africa.
Will
Sierra Blanca be the ideal area for your next vacation?

If you think that Sierra Blanca is a good area for your next vacation, then enter our featured post and discover everything that La Alquería has to offer, restaurants, services and the different golf clubs.

8. Los Monteros 
A perfect place to enjoy all the quiet life on the Costa del Sol but which, at the same time, is very close to the busiest areas of Marbella and Puerto Banús. This exclusive area is said by many tourists and residents to be the best beaches on the coast, especially in the summer months when the rest of the nearby beaches of Marbella and Puerto Banus are full of tourists. Many prefer to retire to these beautiful sandy beaches, with beach bars on the beach and enjoy the sunset, long walks along the coastal path or even along its extensive and silky beaches.

9. Río Real: peace but 5 minutes from Marbella
Vacationing in Rio Real is one of the most sought after alternatives by the most demanding tourists, who are looking for total disconnection and being close to life in Marbella with everything it offers. Being only 5 minutes from the city center, but at the same time in this placid area typical of suburban neighborhoods. It is an area that has everything that we will find in other areas but separately. Immediately before Marbella, coming from Malaga, this luxurious residential area will not leave you indifferent, being able to be in all the bustle of the beaches and the center of Marbella in a few minutes.
Will
Río Real be the ideal area for your next vacation?

If you think that Río Real is a good area for your next vacation, then enter our featured post and discover everything that La Alquería has to offer, restaurants, services and the different golf clubs.

Marbella Old Town : history with a twist
In the heart of Marbella Centre, you'll find the historic Old Town that offers a glimpse into this region's multicultural past. You'll see plenty of influences from northern Africa and southern Europe for a breath-taking blend of sites to behold, tastes to savour, and sounds to immerse yourself in.
As an integral part of the region's Costa del Sol, Marbella Centre is supremely picturesque. Historic buildings with flower-filled balconies are the norm here. Stroll through quaint plazas with decorative fountains and patio tables shaded by large umbrellas. It's a great area to find and enjoy some delicious tapas.
If you choose to stay in the Old Town residential region, you'll have an array of cultural sites and entertainment options within easy access. But alternatively, you can decide to stay at a Marbella villa rental in another neighbourhood and travel to the heart of the region only when you're in the mood for the plethora of cultural, social, dining, and nightlife opportunities it offers.
There is always something to celebrate here, from festivals with historic roots to weddings that take place in one of the many houses of worship and attractive resorts. Some of the historic sites you'll want to see include:
El Hospitalillo, a 16

th

century Catholic chapel

Marbella Castle, ruins of an Arab castle dating back to the 9

th

century

Alcazaba, old walls and fortresses that hearken to Roman times

Plazas and squares, including

Plaza de los Naranjos

and Plaza Puente Ronda
In the Old Town area, you can also enjoy open-air concerts, different types of markets, recreational areas, parks, and museums. Any children traveling with you can enjoy playing at the Vigil de Quiñones Park and the Arroyo de la Represa Park. Some of the fun things you'll find here include a bonsai museum, plenty of picnic tables, and sports facilities.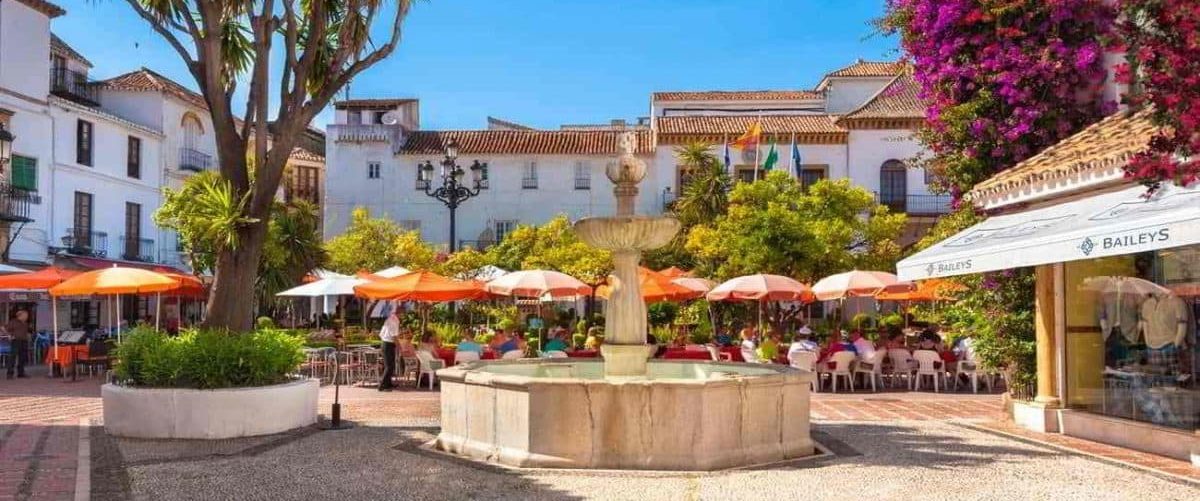 Marbella East: Sandy Beaches and beach restaurants
Wherever you decide to reserve a Marbella villa rental, you are within easy reach of gorgeous, world-famous beaches. Rarely will you be more than a fifteen-minute drive away. The seaside areas of Marbella East are renowned for their beauty and serenity. This residential area boasts beautiful developments, great schools, and family-friendly beaches you'll want to spend a lot of time relaxing in.
This area also offers charming country clubs, exceptional golf courses for golf enthusiasts of all skill levels, and fabulous beach clubs. It's an area you'll want to explore, where you can stop and treat yourself to life's finest luxuries. The marinas are home to exquisite yachts, and the restaurants are known for serving exceptional fare that will please even the most discerning tastes.
You'll find many luxury villas in Marbella East, so if you fall in love with the area's beaches, resorts, golf greens, forested spots, and overall seaside ambiance, you'll be happy to know that you can find superb villas for rent to accommodate your group size and your wishes.

San Pedro de Alcantara: Sunny Coast
Last but not least in our list of Marbella residential areas is San Pedro. Located in a fertile plain, surrounded by dramatic mountains, and facing the enchanting sea, San Pedro provides a dreamy setting for special events, family reunions, honeymoons, vacations, retreats, and much more.
Just as you'll find all along the Costa del Sol, you'll come across exquisite beaches to relax in all day long. You'll also find quaint boutique shops and great places to sample the local cuisine. San Pedro is located just to the west of Marbella proper. As with anyplace in this jewel of a region, you'll get to experience inspiring sunsets and sunrises in a setting blessed by seascapes and mountain views alike.
Quieter than some of the more bustling places in Marbella, this is a great area to spend time in if you have young children. They'll appreciate the play parks, theatre, and Mediterranean botanical gardens. You'll appreciate the picturesque setting and ideal locale for a well-deserved family holiday.

Getting Around This Sunny Region
The roads in Marbella are in good condition, so if you choose to rent a car and drive yourself, you will certainly find yourself on well-maintained, drivable roads.
In the more popular destinations, parking can be a bit of a challenge. Look for car parks. Many Marbella villa rentals come with ample free parking, but just in case, check on this beforehand to avoid any surprises.
If you don't want to navigate the roads and you'd rather leave the driving to someone else, that is certainly a possibility. Options include the following:
Taxi services are also available, and many tourists make use of them. During the summer, you might find it a challenge to find a taxi when you need one, since they can be in high demand. Private driver services will avoid the hassles of searching for parking, navigating streets, and searching for an available taxicab. What's more, your own, personal chauffeur is available to take you wherever you wish to go, on your schedule.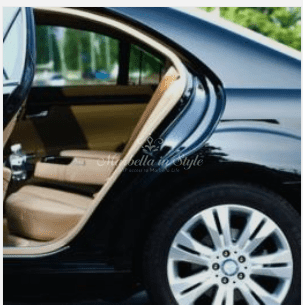 Activities to Enjoy
In a place as magical as Marbella that offers easy access to the sea, proximity to mountains, hillside homes, luxurious resorts, and weather that's as close to perfect as you can get, the activities available to you and your fellow vacationers are almost unlimited.
These are just some of the things you can do in and around Marbella:
Swimming: Whether in the Mediterranean Sea or in the sparkling swimming pool of your Marbella villa rental, swimming is not just a favourite activity to enjoy, it's also a very doable one thanks to the area's sunny weather.
Strolling: With miles and miles of beaches, walkways, parks, and forested areas, you can spend a great portion of your vacation taking leisurely strolls in inspiring settings.
Golfing: There is no shortage of world-class golf courses in this area. Golf every day and never get bored, since each course offers its own set of satisfying challenges.
Boating: Whether you want to sail a boat yourself or you're interested in a yacht tour, opportunities to go boating or take part in water-related activities abound.
Sightseeing: Both in and around Marbella, there are many cultural and historic sites to take in.
Dancing: Popular nightclubs, dance clubs, bars, and music venues offer endless opportunities to dance the night away.
Dining: In a region that fuses the best of Mediterranean, Spanish, African, Arabic, and European cuisine, you'll find fantastic restaurants that appeal to your tastebuds.
Touring: There are all types of tours you can take part in. Choose from a

Marbella helicopter tour

to experience the region from above, golf tours, tapas tours, wine tours, horseback riding, mountain adventures, guided bicycle tours, and much more.
Relaxing: One of the biggest reasons to vacation in Marbella is to just relax. This is a great place for taking it easy, taking in the sites, and taking a much-needed break.

Places to See
Whatever you decide to do while you are here, you can't go wrong. Marbella offers something for everyone. Regardless of your age, you'll fall in love with the region, rejuvenated by its playful vibe and spectacular scenery, not to mention its year-round mild weather.
While you're here, you can be as active or laid-back as you want. It's your vacation, so make the most of it. If you want to maximize your time at your Marbella villa rental, go for it. You can always come back again and again to discover, little by little, everything this amazing region has to offer.
When you're ready to venture out of your villa and explore your surroundings, here are some of the local places you may want to visit:
The many historic sites Old Town has to offer

Breath-taking parks and gardens, including Alameda Park, filled with fountains, artwork, lush plants, and inviting paved walkways

Miles upon miles of beautiful beaches, along with the chiringuitos (beach clubs) that grace them

Museums like the Museo Ralli, which features Spanish and South American artists, and the Museum of Spanish Contemporary Engraving, which showcases Spanish engravings in a Moorish-style palace

Ruins of a Roman villa that thrived in the area two thousand years ago

Hikes up to La Concha Mountain for unsurpassed views
It doesn't matter if you are a nature lover or a city dweller. It doesn't matter if your idea of a great vacation is unstructured days of peace and quiet or an on-the-go week packed with activities. Marbella can accommodate any type of vacationer. It's all about selecting what's right for you and going at the pace you're most comfortable with. After all, it's your vacation, so feel free to go about it on your terms.

Beyond Marbella
If you are interested in day trips beyond Marbella, here are some suggestions:
Wine Tours: In the regions surrounding Marbella, many wineries and bodegas offer fascinating tours, complete with tastings.
Fuengirola: This lovely, quiet spot is an ideal place for enjoying nature and spending a quiet day beachcombing.
Butterfly Park: It's worth going to nearby Benalmadena to see more than 1,500 species of butterflies in Europe's largest butterfly park.
Torremolinos: If you and your kids like waterparks, visit nearby Torremolinos for the lovely beaches and the fun waterpark.
Malaga: This historic city provides cultural offerings galore, from the Picasso Museum to the Gibralfaro Castle, and much more. Take in a flamenco show while you're in Malaga.
Seville: Another great city with so much to offer, Seville is the place to enjoy river walks, architectural gems, enormous plazas, and resplendent parks.
Tangier: Head over to Africa by taking an unforgettable private, escorted tour by ferry.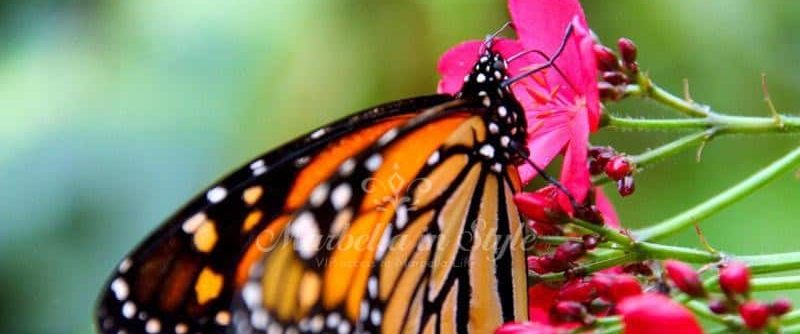 Professional Help With Your Event, Itinerary & Reservation
Now that you've discovered what you can do in and around Marbella, it's time to find the perfect place for your vacation, business trip, wedding, or other special occasion. You can search for the best villas in Marbella yourself, or you can get help from Marbella In Style. As providers of luxury hospitality in Marbella, we're here to help turn your Costa del Sol holiday into the dream vacation you've always wanted.
Our staff provides you with VIP access to Marbella life. We're available to assist you with any of the following:
Finding and reserving the perfect Marbella villa rental to suit your needs, preferences, tastes, and group size

Serving as your personal concierge

Providing luxury travel planning services

Delivering professional chauffeur services

Arranging for personal chef meal preparation services

Handling event planning for weddings, holidays, parties, corporate events, and more

Creating custom itineraries

Arranging for private guided tours

And other great services
We are dedicated to serving our distinguished clients through luxury hospitality that puts quality front and centre. We make it a point to operate with integrity and discretion. Reach out to us for personalised help with your Marbella vacation. Our people take the time to listen to your needs and assist in the areas you want help with. We know the region well and can provide exactly the services you need. To get started, contact us today.
Luxury Villas in Marbella
In addition to the beautiful location and the abundance of activities for a wide range of interests and ability levels, Marbella is sought after for its luxury villas. A modern Marbella villa rental is designed to accommodate large groups comfortably, with plush bedrooms, luxurious bathrooms, attractive indoor and outdoor spaces to congregate, and large picture windows to enjoy sweeping views.
These villas are well appointed and lovingly cared for. When you arrive, all you need to bring with you are your clothes and personal items. You'll find that everything else has been carefully prepared for you for the seamless vacation of your dreams.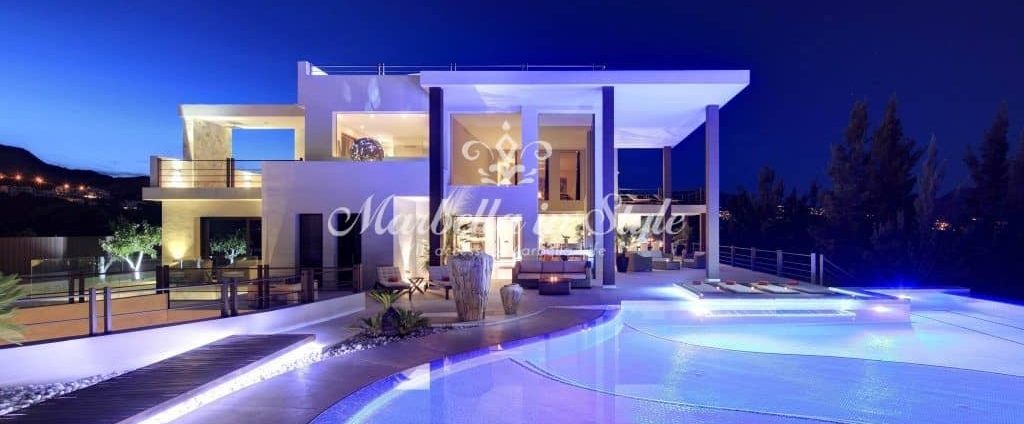 What the Best Villas in Marbella Offer
Exquisite villas await you in this sunshine-drenched part of the world. Each Marbella villa rental is uniquely designed, but all share several things in common:
Ample space to spread out

Inviting common areas for gatherings and lively conversation

Sumptuous private bedrooms to retreat to

Well-tended grounds that invite exploration and quiet meditation

Plenty of tables indoors and outdoors to seat everyone in your party at meals

Bedding, linens, towels, pillows, furnishings, and indoor comforts throughout

Contemporary outdoor furniture for lounging, snacking, relaxing, and soaking up the sunshine

Spectacular picture windows to take in the surrounding sea, hillside, and city lights views

Modern, fully equipped kitchens with top-of-the-line appliances and plenty of counter space

Artistic and architectural features that spark the imagination

Security built in

Internet, TV, AC, and more
Luxury villas in Marbella provide the exquisite home away from home you're looking for when you're on holiday. They provide everything you need to enjoy your southern Spain vacation, making it a pleasure to return to your villa after a day of sightseeing and discovering all that the region has to offer.

Many Options to Choose From
While the best villas in Marbella provide the elegance, space, comfort, and amenities you seek, each one is unique, which makes it especially rewarding to review the offerings and select your favourites. Options abound, which means you can choose what's ideal for your group to meet your needs. Here are some features to keep in mind when you're ready to start your vacation villa search:
Large, sparkling blue swimming pools for recreation and fun

Indoor gyms, exercise rooms, game rooms, theatres, bars, and discos

Informal conference rooms to accommodate work groups

Your own butler or

private chef services

Ample parking included

Chauffeur services

Proximity to world-class golfing

And other great features and amenities