Private dining experiences are becoming more popular across Marbella and Costa del Sol alike. With increased pressure to create restaurant worthy dishes, hosts are turning to private chefs to give their next dinner party the "wow" factor. Here is a list of benefits as to why you should hire a private chef at your next event:
LESS STRESS WITH A PRIVATE CHEF
Not only when you hire a private chef prepare restaurant quality meals by sourcing only the freshest ingredients, but they also create Instagram-worthy dishes. This means less time dedicated to grocery shopping, cooking and cleaning and more time picking out your special outfit!
IT'S PRIVATE 
Going out for a meal is wonderful, however as the busy holiday season approaches, reserving a table can be challenging, not to mention the rush to finish your meal within your allocated seating slot. So sometimes you just need a little bit of privacy. A private chef will take care of all your catering, leaving you free to eat, drink and relax with your loved ones in the privacy of your own home. After all, a crowded bustling restaurant is not always what you want for your intimate event or dinner.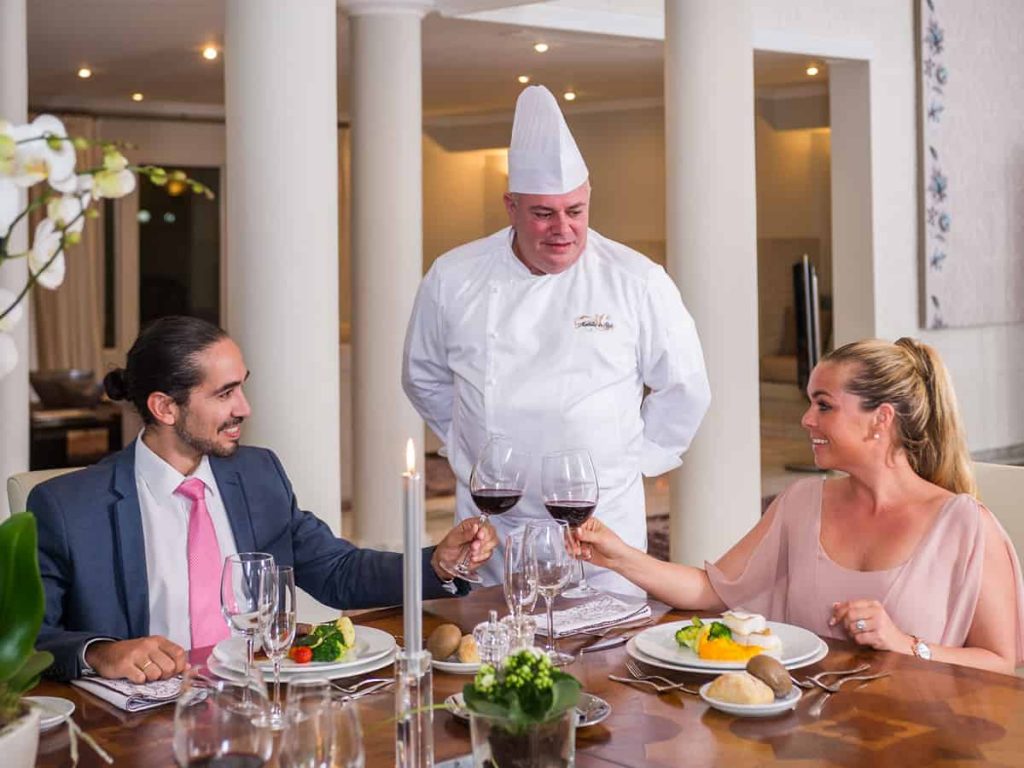 A PRIVATE CHEF ALLOWS YOU TO CHOOSE THE MENU
Unlike eating at a restaurant where you have to choose from a selection of set meals, private chefs will cook anything you desire. Our professional private chefs will put their signature on each of their dishes to make it extra special, but you decide on the cuisine. Whether it's sophisticated canapes to simple classics, you get to decide what you and your guests will eat. Best of all, having a private chef catering for your dinner party ensures you can accommodate any special dietary requirements.
KID FRIENDLY
Anyone who has children knows how trying it can be taking them out to a restaurant. Hiring a private chef to prepare a special meal for the children at their dinner time allows you to wine and dine happily with friends once the little ones are tucked up in bed. It can also save you on babysitting bills!
A PRIVATE CHEF SAVES YOU TIME
Most people forget that food preparation for dinner parties can begin hours or even days in advance. Usually that would mean the host might have to spend a lot of time in the kitchen before welcoming their guests. By investing in the talents of a private chef for your dinner party, it allows you to enjoy the occasion just as much as any other guest.
INTRODUCE NEW CUISINES
We can all get into a boring pattern of serving the same chicken or meatloaf dish over and over. When you hire a private chef, they can introduce new cuisines that you may have never tried before. A private chef can also put a new spin on old family favorites. Why not broaden your culinary palate?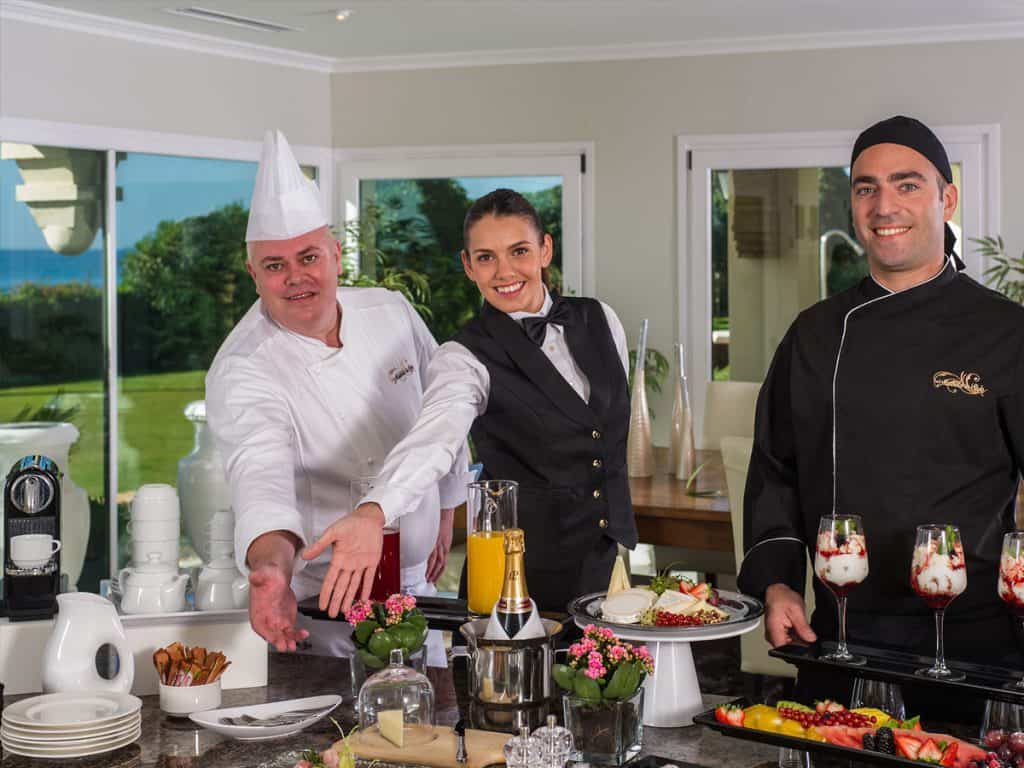 LOSE WEIGHT 
Have you ever tried to lose weight on your own? It takes discipline when it comes to tracking the nutritional values like fat, protein and carbs. What if you could have your own private chef who would take the hassle out of calorie counting? We have private chefs who are trained nutritionists who can assist in meal planning tailored specifically to your dietary needs to ensure you are having healthy, balanced meals.
Whatever your reason for wanting to hire a private chef, we're sure you won't be disappointed. You'll be able to enjoy your vacation time with your friends and family by taking the stress out of cooking.
Further questions about hiring a private chef?
Are you wondering how to hire a private chef in Marbella or how much to host your next event? Contact us. 
In the meantime, enjoy the party, and more importantly, the food!