Perfection is impossible but there are days when the pieces come together so well they almost reach it. Today we would like to offer you five plans to make your day in Marbella a perfect day. Join us on a  simple but fulfilling daytrip  where you can enjoy a tasty awakening in Puerto Banus, feel the sea breeze while observing the best views in Marbella, participate in delicious tapas and wine tasting, discover the beautiful historical old town of Marbella village and end the day toasting under the stars. ¿Are you interested? Follow us.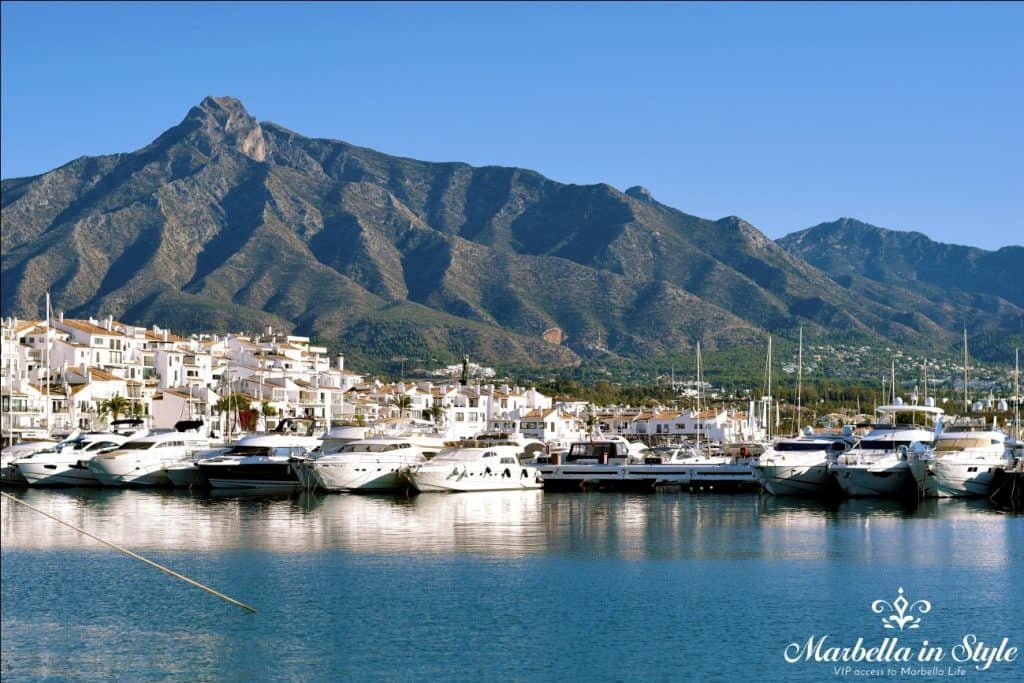 Breakfast in Puerto Banus
Imagine sipping your first coffee of the day overlooking the Mediterranean Sea, dedicating those first moments of the day to watching how the sun shines on the tranquil water in one of the most beautiful ports of Spain, Puerto Banus. This unique enclave, declared a National Tourist Interest Center, is the ideal spot to start our perfect day. We suggest having a relaxed breakfast in Puerto Banus while admiring the elegance of the luxury boats and yachts resting in this spectacular harbor.
It is also a great opportunity to begin savoring the local gastronomy. A steaming hot cup of coffee, a delicious glass of freshly squeezed orange juice and a slice of locally baked bread with extra virgin olive oil will give you all the energy you need to face the long day ahead. The pure and simple Mediterranean diet.
Boat trip Puerto Banus to Marbella
Are you ready to visit Marbella? The best way to get there is by sea. A unique and attractive way to reach the heart of the city is by boat. For this reason, we recommend the boat trip from Puerto Banus to Marbella city center.
The journey takes approximately thirty minutes and allows you to appreciate a wonderful panoramic view of the coastline. It is probably the best angle from which to admire the rocky profile of La Concha, the impressive mountain that shelters and protects the city giving it its extraordinary microclimate throughout the entire year. Rest assured you will not find a better view of Marbella from anywhere else.
Tapas and wine tasting Marbella center
Once we have disembarked, our next plan takes us to the charming historical center of Marbella village. There is nothing more tempting than to stroll through its labyrinth of narrow streets covered in flowers, photograph eye-catching nooks and corners, and appreciate firsthand the typical Andalusian, white village-style architecture.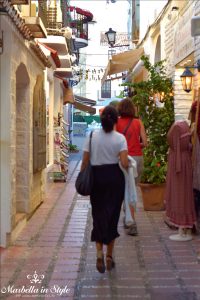 Can all of this beauty be making you hungry? In this case and taking advantage of aperitif time, we can make a stop and do some gastronomic tourism using our palates, or even better, join one of our tapas and wine tasting tour in Marbella's old town.
Discover Marbella´s history
In addition to its charming cobbled squares and alleys, the historic center also hides several tourist attractions where it is possible to learn more about the origins and culture of Marbella village.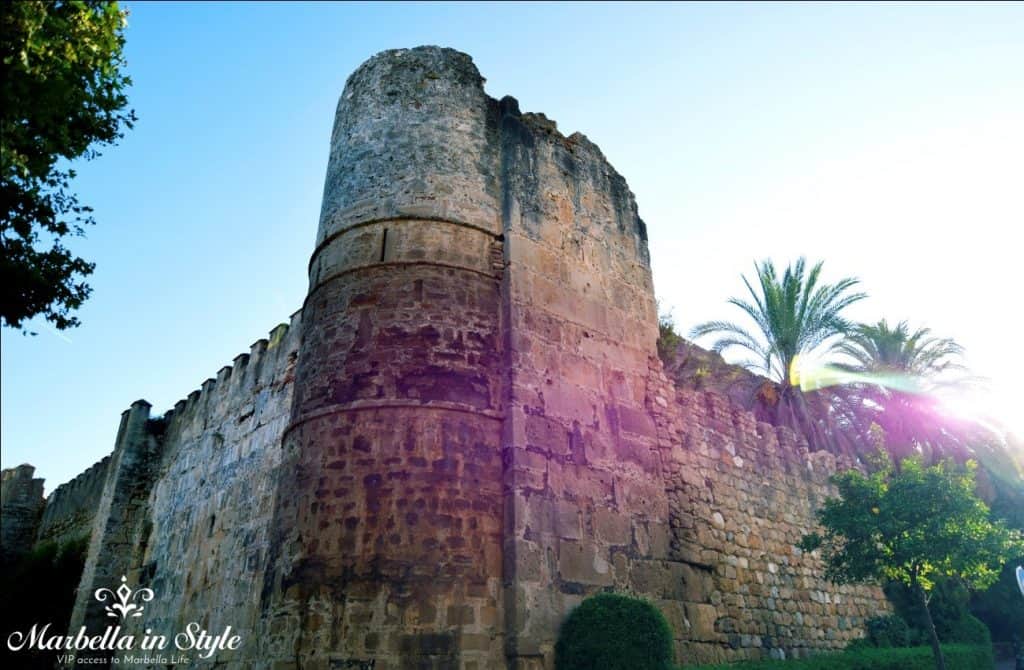 First, we recommend visiting the remains of the Arabic wall, declared a Good of Cultural Interest, and whose construction dates back to the 11th century. Other must-sees are the Iglesia de la Encarnación (Church of the Incarnation), the Iglesia del Santo Cristo de la Veracruz (Church of Santo Cristo de la Veracruz), the Capilla de San Juan de Dios (Chapel of San Juan de Dios), and of course, the tree-lined Plaza de los Naranjos (Orange Square). Art lovers should not miss the interesting Museo del Grabado (Engraving Museum) whose permanent collection contains works by Picasso, Miró and Dalí.

Dinner under the starry Marbella sky
What better way to end a perfect day in Marbella than to take a stroll on its extensive promenade while the sun slowly sets. This pleasant walk parallel to the seashore will take you to the traditional Puerto Pesquero (Fisherman´s Port). This is an essential place to visit if you want to know Marbella´s most authentic side.
The city is proud of its maritime origins; in fact, some of the old fishermen´s houses are still standing and lived in. Next to them, several restaurants with character and personality serve fresh fish with amicable waiters who treat you exquisitely. Have dinner under the starry sky of Marbella and be accompanied by the soft rolling of the waves. If perfection exists, it is certainly something like this.