When having a property in Marbella, you will surely consider renting it, not only during the high season months but also throughout the rest of the year. Renting your property is a source of additional revenues that will help you recover part of the investment while you are not in your property.
Its proximity to stunning cities like Malaga, Seville, Granada and Cordoba with their stunning UNESCO World Heritage Sites, makes Marbella a must see destination as it is along with Malaga one of the most beautiful cities in the Costa del Sol and it is located just 2hrs by car.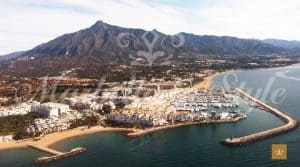 Competitive pricing
Properties on sale within the real estate market in Marbella are in accordance with an effective and continuous demand. Prices in the Costa del Sol are highly competitive in comparison with other tourist destinations in the Mediterranean like Palma de Mallorca, France, Italy or Greece. As mentioned before real estate market sales in Marbella have been increasing during the last 5 years, stabilizing during 2016.
Marbella is the destination where international jetsetters go to enjoy their holidays. It is considered a privileged location, recognised by its top quality restaurants, amazing golf courses, beaches and marinas.
In addition to this, Marbella offers a top quality and attractive real estate market for: resale, brand new properties and off-plan sales. Making such an investment in Marbella is a risk free investment considering that market prices, based on the above mentioned data, will experience continuous growth.
Marbella is one of those few privileged places in Spain that ecompasses the sun, luxury and some of the best properties in Europe. Buying a property is always an investment, but doing so in the Costa del Sol is a free risk investment and a way to have additional incomes when it comes to a holiday let or a second property in Marbella.
When thinking about making an investment in Costa del Sol, Marbella comes top of the list. No other place in Costa del Sol counts with such an amazing climate, excellent local services and infrastructures. All this, combined with some of the best golf courses in Europe, outstanding sport marinas and superb restaurants which makes Marbella the place where international buyers want to make their investment. Marbella has been one of the top tourist destinations for jetsetters from the late 50s on, and it has been since then meeting the requirements of the most demanding and exclusive customers. Marbella in Style provides superb lifestyle services in Marbella and Costa del Sol to meet the needs of the most demanding customers.
Before making such a large investment in Costa del Sol, is essential to have some knowledge on the area, as well as knowing more about its real estate market and its local economic situation.
Marbella holiday destination
According to data from the National Institute of Statistics (INE), the number of people staying in hotels in Marbella has shown an increase from 2013 up until now. Not only Marbella is one of the top leading destinations in Europe thanks to its connections, facilities and fabulous weather conditions, but also a top destination thanks to another type of tourism, the residential tourism.
Residential tourism is referred to as a person taking another residence abroad to live most of the year. In this way, according to data provided by the Ministry of Public Works and Transport there has been an increase in the number of sales from 2008 to 2015 and a leveling during 2016.
In addition to this, buyers from countries like Norway, Sweden, Denmark and the UK also took part in that increment during 2015 in Marbella that together with cities like Madrid, Barcelona and the Balearics showed the best results in terms of the volume of sale of properties in Spain. This data show the tremendous variety of international nationalities that choose Marbella as their permanent holiday destination.
Managing your property from overseas is a simple task when hiring the right professionals for it. Marbella in Style offers you a complete property management service for taking care of your property as it deserves.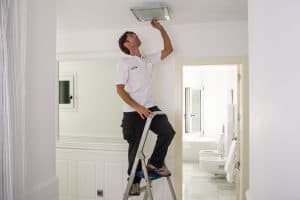 Local Economic growth
According to Wealth Report by Knight Frank on real estate investment, Marbella experienced in 2016 an annual increase of 2.8%, beating cities like New York, Moscow, Mallorca and Brussels, amongst others. This report also refers to its connections with other international locations around the world in which Marbella has obtained top marks. From Malaga you can easily go by high-speed train to Madrid, Barcelona, etc. Also, Malaga Airport is the 4th busiest airport in Spain, just behind Madrid, Barcelona and Palma de Mallorca.
British have for years been the buyer`s main nationality in this area with local investments growing year after year. Although Brexit seems to have had a negative impact on investment, it actually does not legally affect British willing to buy properties in Spain, although it seems buyers have adopted a wait-and-see approach.
Furthermore, it is estimated the arrival on the scene of more Scandinavian and national buyers for the coming years, not only in Marbella but also in other local municipalities of the Costa del Sol such as Estepona, Benahavis, Nueva Andalucia, etc…
Tourists all year round
Costa del Sol attracts millions of tourists all year round, not only it is a destination for travellers during summer but also it has become one of the most visited cities in Spain for international travellers.
Thanks to its fantastic weather conditions having an average of 320 days of sun a year, appropriate infraestructures and a wide variety of sports and leisure activities, Marbella prides itself on having a consistent demand of tourists.