Marbella is a city known for being a privileged place full of glamour and exclusivity. The city offers excellent weather conditions all year round and stunning scenery. To ensure a smooth transition between the airport and your accommodation, you may want to engage in a professional airport transfer service. Marbella In Style offers numerous airport transfer services that allows you to enjoy your holiday in style. 
Here are some easy transfer options:
VIP Arrival and Departure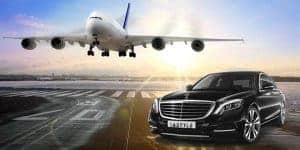 It's important to begin your vacation in style and luxury. With an airport transfer, you will be greeted by a professional and uniformed driver who will usher you to your private vehicle; from a Mercedes E-Class, Mercedes S-Class or a Mercedes V-Class. An airport transfer will take you from Malaga Airport to Marbella in a comfortable 45 minute drive. All the transport options are spacious, luxurious vehicles, also ideal for large groups and extra luggage. 
Worried about flight delays? This service is on-time and tracks any possible flight delays. Additionally, Marbella In Style can arrange priority passes, porters and arrange customs clearance to make the journey even smoother for you. 
Porters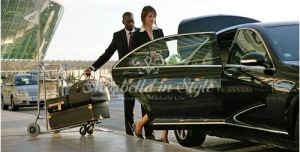 During your vacation you may have indulged in some of the fabulous shopping available across Marbella. If so, remember you have the option to have your luggage taken care of by a professional Porter.  Marbella In Style can arrange for your bags to be transported between your hotel and the airport. 
Group Transfers

Don't let travelling with your family or a large group be a logistical challenge. As part of the Marbella In Style airport transfer service, you can have a luxury group transfer easily arranged. So this means you can focus on enjoying the sunny weather and deciding on what beautiful beach-side restaurants to dine at.  
Golf Transfers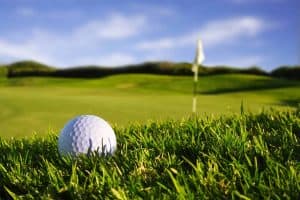 Marbella is a golfers paradise, with professional golf courses as far as the eye can see, so if you have happen to have brought your golf clubs, you need not worry about transporting them. You can easily arrange for a Golf Transfer to take you and your clubs from the airport to your resort or hotel. 
Chauffeur Service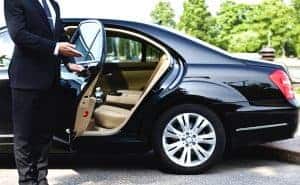 Your personal chauffeur can conveniently collect you from your hotel or any location and take you to your desired destination, 24 hours a day, 7 days a week. So with a luxury fleet of vehicles and professional drivers, you will be sure to feel like royalty. 
Other Airports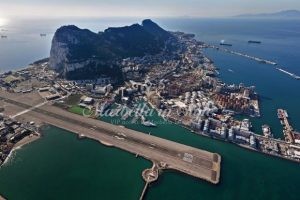 Whether it's Malaga airport, Gibraltar, Jerez or Granada, Marbella In Style can easily arrange private airport transfer services with luxury vehicles that service local and surrounding airports. 
For more information on airport transfer services contact us today and arrive in style!