Now that you are in the final stretch of making your party happen, once the date is selected, guests are invited and venue selected, then it is time when you better start planning the small details of your party in Marbella, those that will make your party run smoothly and wow your guests.
As you can imagine throwing a party is not a complex task when having the right tools. Not only it takes a lot of resources but also time. Although it is definitely fun planning it, whether it is a fine dining, barbecue party, small gathering or a bigger event, there are some aspects that have to be considered for enjoying a fun and stress-free party.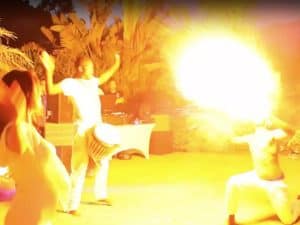 Get organized
Surely you already have in mind the whole picture of your dreamed party and how it should look like in terms of deco, food, drinks and music. To make it a reality, you have to deal with many different people involved in the project, so it is up to you to put the right professionals together getting them to pull towards the same goal. Each vendor have their own tasks: furniture, catering, music, lighting, decoration…
Having an agenda or a tablet where you write down your notes and a detailed calendar will really come in handy when dealing with those vendors. Alternatively, it might be useful to hire a professional event planner, who will be with you during the whole process of planning and dealing with all the issues that may arise.
Plan Your Bar
We have all been in events where asking for a drink is a real pain. It is time-consuming on certain occasions, sometimes dealing with the waiter it is not what we expected or just the drink we wanted was not available. Having a professional and efficient bar when ordering really is the key to having your guests happy. Drinks also may vary according with the event theme, budget, decoration and even the music in some cases.
Having a wide variety of soft and alcoholic drinks, spirits and displaying a list of cocktails with fresh colors, flowers and tropical fruits can set your event apart with its own personality. As part of an efficient bar it is important to have a team of professional bartenders and mixologists that know how to do their job efficiently and leave their clients with a dazzling smile. Welcome guests with a champagne cocktail or trays of different fruity cocktails upon arrival, it will create the mood to chatting and the willingness to have fun.
Music Matters
Being the party host includes creating a fun and engaging playlist. One that fits within the theme of the part. Playing just one genre is boring, both for you and your hosts. We recommend you do some research on the internet, find different playlists and choose music from the 60`s, 70`s, 80`s,…
Music can really make the difference between a good event and a superb one. Apart from the bar, music comes first when talking about creating the right mood.
There are also many professional dj`s and musicians that can help you with an excellent set, making the party a great fun for everybody. Let the musicians be part of the party mingling with the guests, then they will really feel like dancing and having fun.
Pro Staff
Although it may sound simple and clear, there are many people throwing parties that do not hire the right professionals to do their jobs. Some may think that it may save them money although it eventually can lead into unexpected surprises and expenses. A great number of parties may need private security staff, the right number of waiters, chefs and bartenders. Also regarding the music, there should be a professional dj or musicians in charge of keeping the party going.
Furthermore, when talking about photographers it is crucial to choose those with a portfolio that reflects how they work with different types of light and their ability to capture those really unique moments.
Create a Theme
A party without a theme is not real fun. Ask yourself the type of event you are throwing, whether it is a familiar gathering, professional, friendly, birthday party… the theme of the event has to go in accordance with it. So it will go the decoration and lighting, music and even the drinks and cocktails.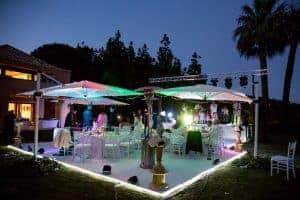 You can pick up fresh ideas from parties like: White Party, Great Gatsby, Spanish Party, Arabian Nights, Havana Nights, etc. When planning a party, Marbella is the perfect place as it can offer you many superb party venues: by the beach, private villas, resorts, and the list goes on. Let your imagination go wild, the possibilities are endless!
That being said, by the end of the night when the party is about to come to its end, we hope this post has been helpful to at least, leaving you with a smile on your face.